Socket cap screws and other socket products from Hercules Fasteners are of the highest quality.
We at Hercules Fasteners understand the importance of precision and quality in socket fasteners. That's why we offer only the finest socket cap screws and other socket products. Take a look at a few examples of our extensive product line.

We offer all of these products as well as custom made-to-print items:
Socket Head Cap Screws
Button Socket Head Screws
Flat Socket Head Screws
Socket Shoulder Bolts
Hex Keys
Pipe Plugs
Hercules Fasteners is also a supplier of metric socket products. Our line of metric fasteners includes the examples above as well as many other fastener varieties; just a few examples include stainless fasteners, lock nuts, machine screws and many washer varieties.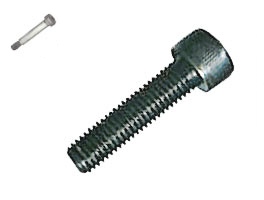 Our easy-to-use RFQ tool can help connect you with the products that you need. If you have questions about any of our products, or if you need advice about which of our socket products is right for your application, give our service specialists a call today, or send us an e-mail. We are eager to connect you with the fastener solutions you need.